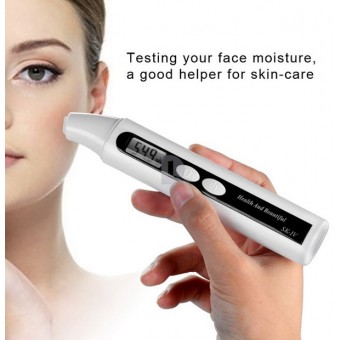 Availability:

In Stock

Product Code:

inmazing
Description
Best Features:
The new digital skin moisture meter is the right tool for measuring humidity in your skin.
This instrument utilizes the latest Bioelectric Impedance Analysis (BIA) technology, a nondestructive measuring approach in providing accurate reading to help you monitor your skin hydration to maintain a young and healthy looking skin.
It's easy to use, just turn it on, touch the probe on your skin and see the skin condition with real figure on its easy-to-read LCD display.
This analyzer lets you know how good or how bad your skin condition is. It is so compact and you'll be able to use it anytime and anywhere.
Features:
1. Compact pen-type design
2. High accuracy with highly sensitive probe
3. Uses the world-leading Bio-Sensor technology
4. One touch operation,easy to use
5. Comes with Moisture Reference Guide for all seasons
6. It is the best assistant for your skin care. Good for home,traveling,beauty salon and professional skin hospital
7.Color: White/Pink
8.Range of measurement: 0 ~ 99.9%
9.Operating temperature:5 ~ 40 centigrade
10.Humidity rate: ≤70%
11.Power Supply: 2 x AAA batteries (Batteries are NOT included)
12.Size: 172x30x24 mm
Instructions:
1 Press the Home button to turn it on. The screen will be flashing. And 2 seconds later, you'll hear BiBi sound, and the screen stops flash.
2 Use the probe to touch your skin, and press the O button 3 seconds. You'll hear Bibi sound.
3 Wait 3 seconds, the screen will display your skin moisture and oil.
4 It will turn off automatically about 40 seconds later. You can also press the Home button to turn it off right away.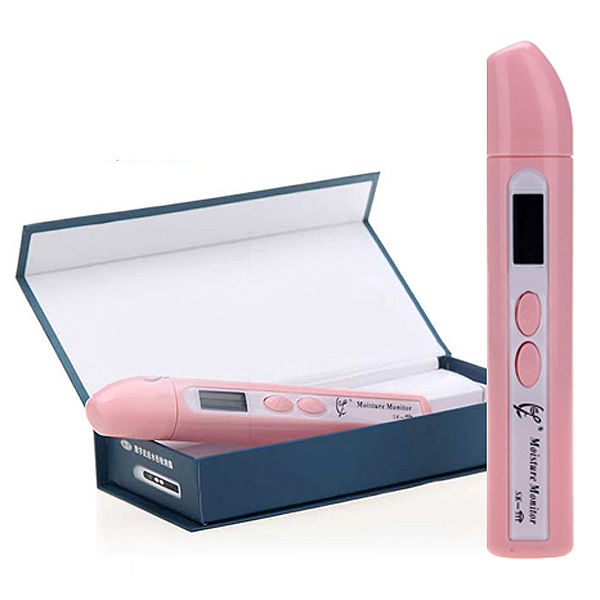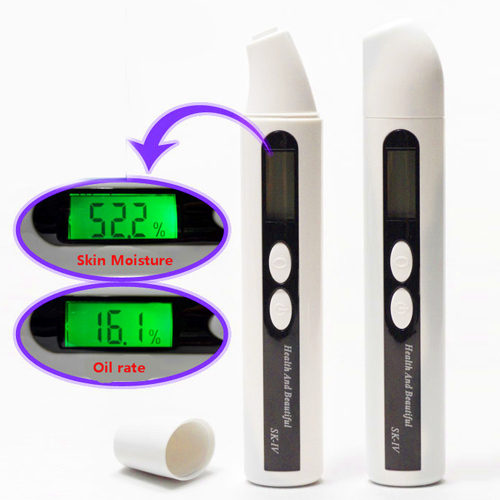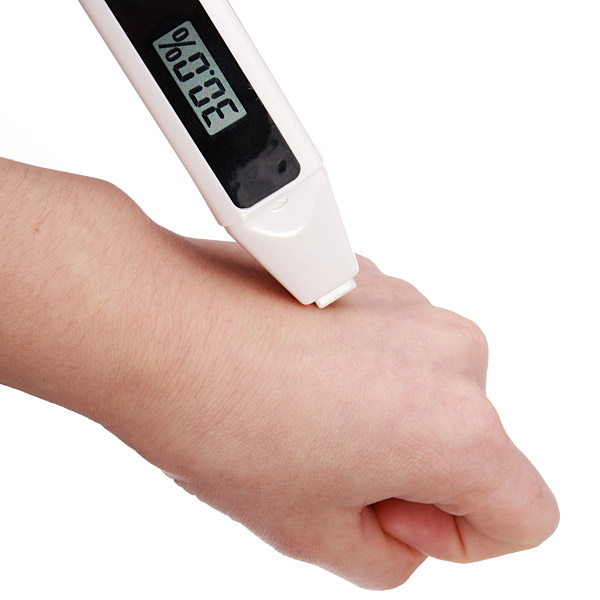 Reviews (0)
Write a review
Note: HTML is not translated!
Continue