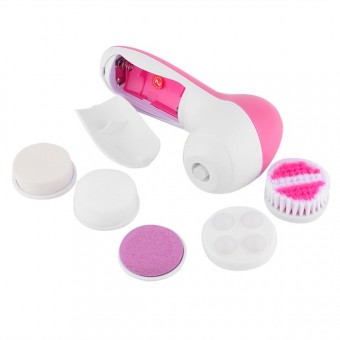 Availability:

In Stock

Product Code:

Inmazing
Description
Key Features & Benefits :
- A safe way & affordable way to clean face, refine skin texture and improve the muscle tone.
- Compact unit comes with one massager, one cleansing bruch, two soft sponge, one massager applicator.
- Helps to take care of your skin easily at home. Only a few minutes, you can have a more healthy, elastic and shinning skin.
- Unit is ergonomically designed with applicators that can be easily snapped on.
- Operates on 2 AA battiers (not included).
Top Effectiveness:
· Exfoliating of dead skin cells to reveal a roseate, youthful skin
· Massage and application of cream to better penetrate the skin and keep it nourished and hydrated
· Removing hard cells under foot or elbow
You will receive a kit with 5 accessories:-
1) Crude polish accessory to rip the tough skin off (Only can use 'low' mode)
2) Latex soft sponge for eye, cheek massaging
3) Make-up sponge to massage and clean your skin
4) Rolling massager to make better blood circulating giving a clearer and shinny skin
5) Soft brush to clear up all the top scurf clings on the surface (Only can use 'low' mode)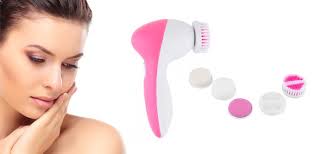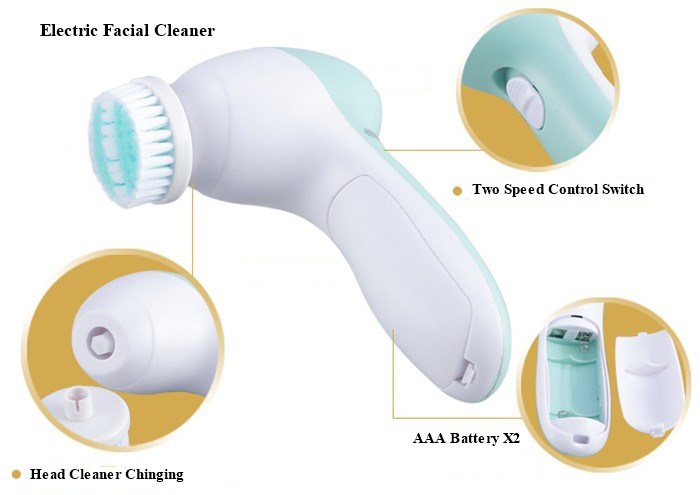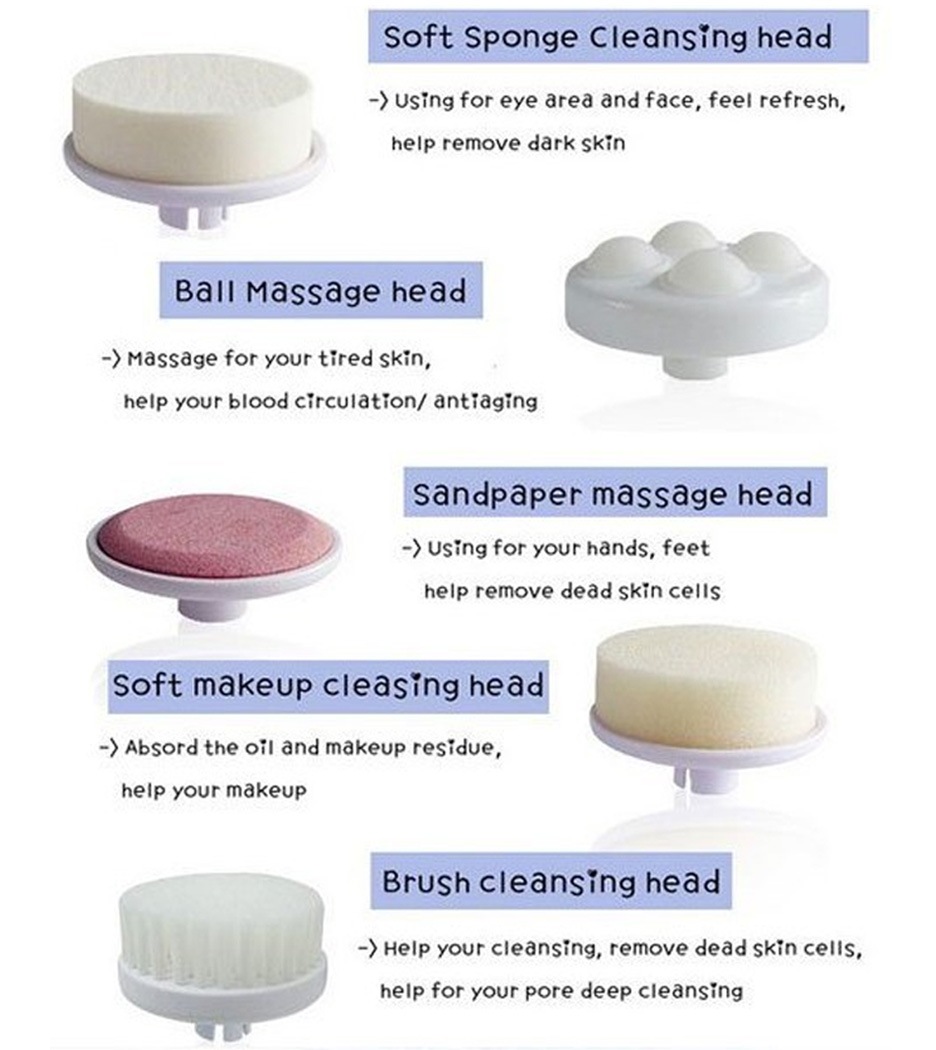 Reviews (0)
Write a review
Note: HTML is not translated!
Continue